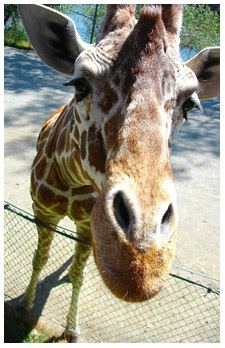 This is my 99th post. The first to include a competition (now over) To date I have sprinkled the odd bit of personal information, trying to avoid being too self indulgent or bore you with irrelevant facts.
Recently I was asked to come up with 7 Strange but True Things about Me. So here I go (if you're impatient, the competition is in point 7!)
1) I currently live 6 miles from where I was born; I've never lived more than about 5 miles from the sea, always along the South Coast of England. As far as I'm concerned, visiting London is "going up North". One of the most important skills I learned at school was how to swim. Its never too late to learn if you can't.
2) I ran the London marathon in 1998. The most traumatic part was the finish – I found myself running alongside three men dressed up as the Teletubbies, the popular children's television characters. Suddenly I could see myself in my finishing photo, crossing the line with my arms raised in triumph – but as the fourth, missing, Teletubbie! The thought of being called Tinky Winky forever more spurred a sprint out of my tired legs. The thought of humiliation can be a great motivator.
3) When I started working for a bank in 1976 we didn't have bandit screens. Working as a bank cashier – and having to deal with the public face to face – did lots for my self confidence. We entered transactions by hand on a ledger, and were supposed to total up and balance our tills without a calculator (I still pride myself in my ability to add up in my head!).
4) My geocaching name is "Mihaly" ("Flow" by Mihaly Csikszentmihalyi is one of my favourite personal development books). Geocaching involves using hand held GPS devices to find "caches" others have hidden – its more fun than it sounds! I have hidden 5 caches myself and found 166 throughout the UK – but caches are hidden all over the globe.
5) For several years I was a Trade Union representative in the hospital where I worked. I ended up in this supposedly thankless (and unpaid) role partly because no one else wanted to do it. But I learned many useful skills – such as negotiating, presenting, debating – which I would never have had a chance to do otherwise. I can put down a lot of my improved communication skills to taking on that role. There are often benefits in kind when you put yourself forward to do things like that.
6) Despite running two marathons in the past ten years and last year doing a 1.4 mile sea swim, I'm officially "clinically obese"! I'm 6 foot, weigh 230 pounds and have a body mass index of 31. I haven't been able to run much recently and my ankle "niggle" is becoming more chronic. So I need to do… something? I don't believe in the concept of dieting, believing it does more harm than good. Any ideas?
7) My father suffered and died from Alzheimer's Disease (dementia). When I did the Dublin Marathon I raised over £1000 ($2000) in sponsorship for the Alzheimer's Society. As part of my sponsorship drive I created a postal quiz. Some of the most interesting questions were:-
i) How many vertebrae does a giraffe have?

ii) Whose moment of flame came on 25th July 1992

iii) Which of Arthur Conan Doyle's Sherlock Holmes Stories takes its name from a racehorse?

iv) What is the connection between Citizen Kane and The Brownies?

v) How many people have walked on the moon?

vi) What was the loudest noise ever recorded on earth?

vii) Who wrote the chart topping hit (for Maria Carey amoungst others) "Without You"
The original 75 questions were set so it would take more than a simple "Google" to find the answers, although some proved too easy! Some of these are more tricky (read properly!). So 7 strange questions amongst the 7 strange facts. I will post the answers here. If you post the answers as comments I will only say how many of the questions you got right – not which ones!
Photo by Milangelic on Flickr