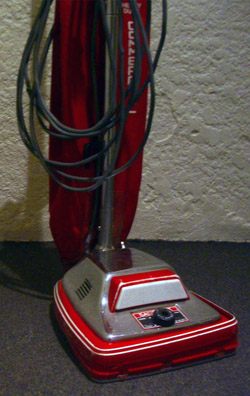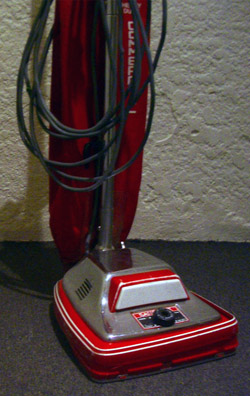 The best time to appreciate something is when you suddenly lose it. Having been ill the past week with a flu type virus I'm suddenly aware how much I've taken my health for granted. Suddenly being incapacitated and in pain, lacking motivation to do anything much except feel sorry for myself, it hasn't been a great week!
The question of gratitude has arisen a few times recently. I was reading Debbie Bills' lovely blog The Happy Maker, where in her recent post she listed 25 things she was grateful for. Not all were what you'd expect:-
I am grateful for my vacuum cleaner.
Have you ever tried to sweep carpet before?  No, I have never had to try that one, but I have had to vacuum on my hands and knees before, because the upright part didn't work.
What lists by others can do for you, is shake up your own thinking. Recognise that you have so much to appreciate. Particularly when  going through a rough time (like being ill!) you can forget about what you have to be grateful for.
Gratitude Works!
I have just finished reading a tremendous book, 59 Seconds by psychologist Professor Richard Wiseman. He has written several other "popular" psychology books, one of which The Luck Factor I discussed at length last summer. Among other things, it demonstrated that "lucky" people think and behave in ways that increases their chances of creating, noticing and exploiting chance opportunities.
In 59 Seconds, Wiseman sifts through available research to try and separate fact from fiction in the various areas of self help:- happiness, motivation, stress, relationships, etc. Partly trying to expose myths, he is also trying to present ideas that work and suggests ways to incorporate them into daily life.
In the Happiness chapter he does discuss the problem of how our senses gradually get used to constant stimuli, to the point that they vanish from our awareness. For example, our awareness of a pleasant smell  (freshly baked bread) will fade, unless we leave the room and re-enter.
Like the fresh bread smell, our gratitude for what makes ourselves happy will fade:-
Everyone has something to be happy about…. However, as time passes, they get used to what they have and, just like the smell of fresh bread, those wonderful assets vanish from the mind.
As he does throughout the book, Richard Wiseman finds a piece of research that looks at whether deliberately reminding ourselves of what we have has any effect on our happiness. The research, by psychologists Emmons and McCullough was published in the Journal of Personality and Social Psychology in 2003:- "Counting Blessings Versus Burdens: An Experimental Investigation of Gratitude and Subjective Well Being in Daily Life."
Write Things Down
The essence of the experiment was that 3 different groups wrote down different things each day – one writing down 5 things they were grateful for. At the end of the experiment (its the nature of the book that only sketchy details of the experiment are described, as so many experiments are covered), compared to the other groups:-
"…those expressing gratitude ended up happier, much more optimistic about the future, physically healthier and even exercised significantly more."
What is also interesting, and related to this experiment, is the act of writing as opposed to talking or "imagining".  The subjects didn't just remind themselves by talking to others, or recalling in their head, they wrote things down. Richard Wiseman again:-
From a psychological perspective, talking and writing are very different. Talking can be somewhat unstructured, disorganised, even chaotic. In contrast, writing encourages the creation of a story line and structure that help people make sense of what has happened and work towards a solution.
Unfortunately, people tend to view writing as hard work. Even if they are going to be the only person to see what is written, many,  in my experience can be very reluctant to write things down.  But in several other experiments that are discussed in 59 Seconds, writing things down is an important part of the successful equation.
I will return to other aspects of Richard Wiseman's findings from 59 Seconds and what helps with self confidence and other aspects of self help in future posts. But with the focus on gratitude, I must end with one of my favourite quotes:-
"I cried because I had no shoes, till I met a man who had no feet."
Photo by sporkist on Flickr