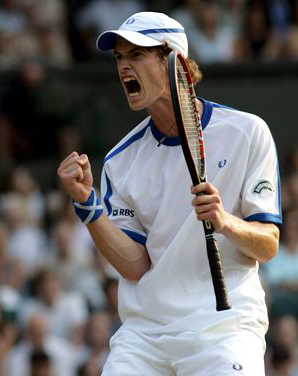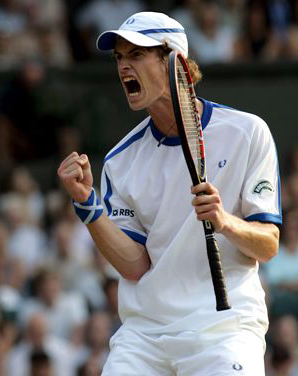 There has been some recently published research that suggests that there is now a genetic basis to self confidence.  Originally in "Psychological Science",  but picked up worldwide, this research compared pairs of twins – half identical, half non-identical – usually the benchmark for sound academic research.
I've not seen the source article with the full methodology, only the reports, but the main researcher Professor Plomin is extensively quoted.  However, he made the mistake of getting carried away by the Andy Murray fever that was gripping Britain last week to use Wimbledon to illustrate his theory:-
'Everyone has assumed self confidence is a matter of environment.

'Our research shows that it is certainly genetically influenced and that self confidence predicts achievement at school. It is the same in sport and we see it at Wimbledon.

'A lot of the players are very good but there is something that goes beyond mere ability and it is the confidence in that ability.

'Andy Murray seems to have amazing self belief whereas we all remember Tim Henman would play a few poor points and it seemed he would crumble – that difference may well be genetic.'
quote from Daily Mail
Is Tim Henman Really Genetically flawed?
Tim Henman was for many years Britain's number 1 tennis player, winning over $11 million in his career and was at one time world number 4, before retiring at the end of 2007.  However, he never got to a  "major" final, let alone win one, and on 4 occasions lost a Wimbledon semi final.
So it was a bit unfortunate for the Professor that Andy Murray also lost at the semi final stage! However, just as I wouldn't attribute Murray's defeat to a "lack of confidence" nor would I label Henman with such personality traits simply from observing him on a tennis court (I assume Professor Plomin has never met either player).
On Friday Andy Murray was beaten by someone who played a better game of tennis – Andy Roddick.  And Tim Henman was unfortunate to be playing at the same time as Pete Sampras, who twice accounted for his Wimbledon semi final defeats.
Listening to the post match analysis,  one "expert" suggested that Murray hadn't been aggressive enough. Interesting, as many had heralded a new era in British tennis with aggressive, surly Andy Murray stamping the memory of "nice" Tim Henman into the dust.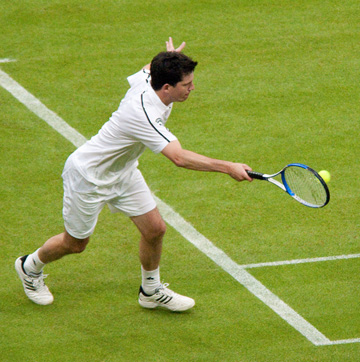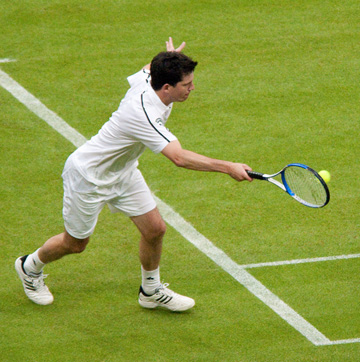 What I also found irksome about labelling Tim Henman as being genetically deprived of self confidence, was that he has been working over the Wimbledon fortnight as a commentator, summariser and general "expert" alongside established media players (and former Champions) like John McEnroe and Boris Becker.
He acquitted himself well in a discipline where he has no natural skill or particular charisma. For all we know he could have spent the past year being coached in how to appear natural and confident in front of a television camera. My point being, how can you label someone as being disadvantaged in life by a low self confidence personality trait, when he is speaking to millions of us via television looking as cool as a cucumber?
Did I Pass on a Low  Self Confidence Gene?
My other gripe about this research stems my own experience in being the father of non-identical twins.  Whilst identical twins, by definition, are born with similar weight, height, features etc. – the scope of variation in non-identical can be huge.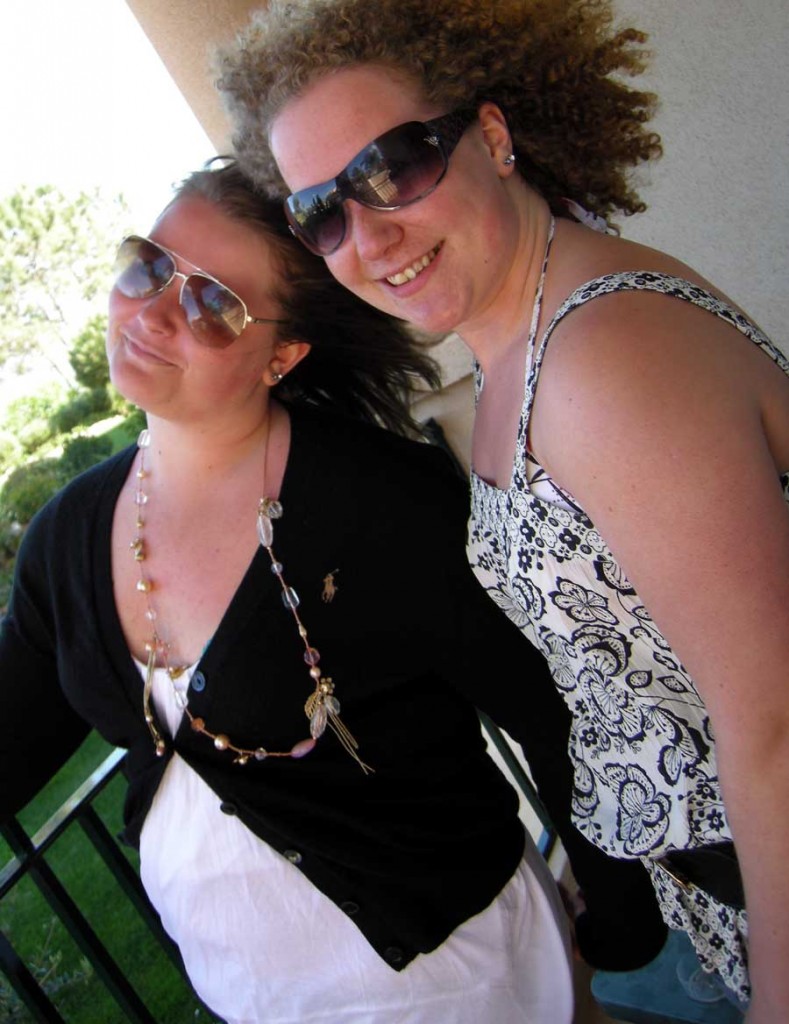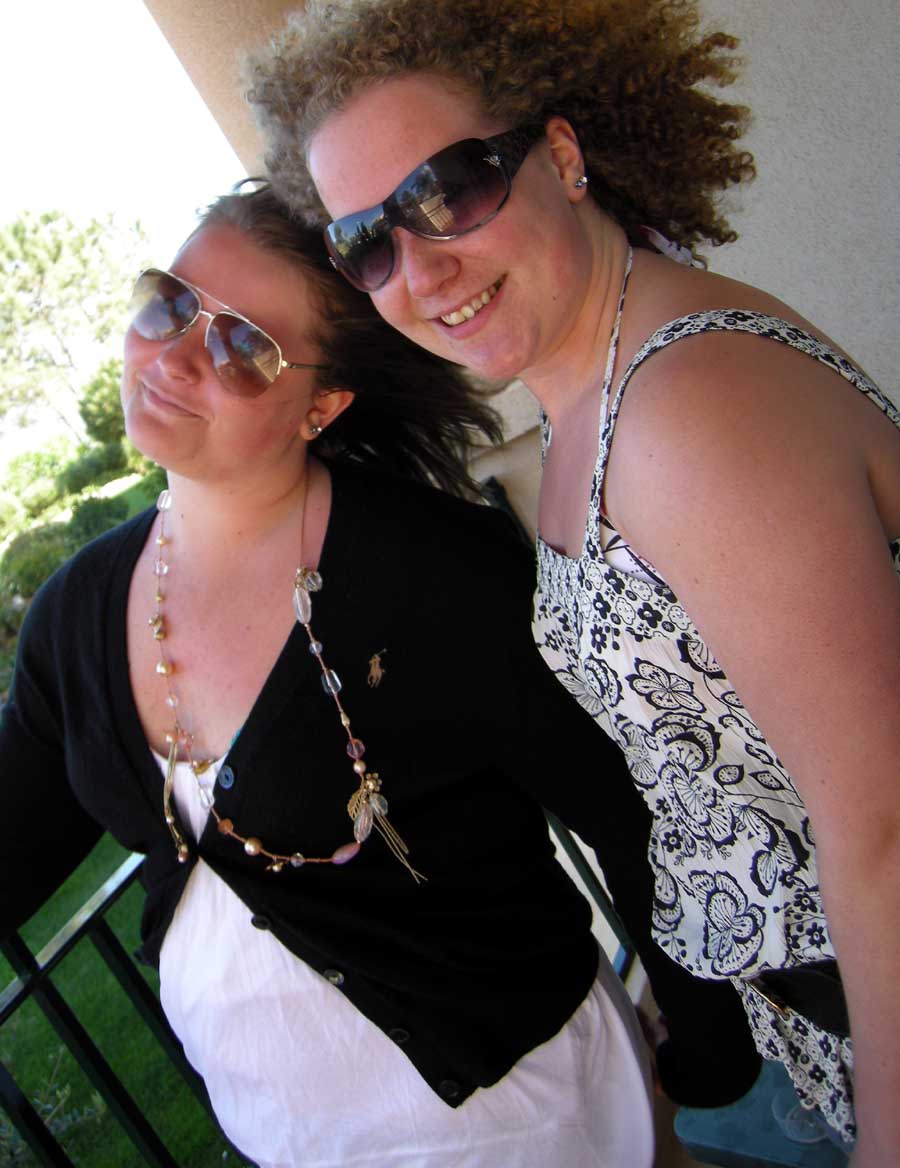 From the outset one of my daughters was noticeably bigger, as well as having a different colour, and straighter, hair and other features. In fact as they grew up it was easier to note the differences rather than similarities. For the first 11 years of their lives they were forever in each others company (they were in the same class at school), yet two very different characters.
Going back to Professor Plomin's research, to measure self confidence they got 7 – 10 year old children to rate their abilities in a variety of core subjects. Looking back on my twins at that age, I know one was more dominant than the other.  In the hothouse and claustrophobia of family and school life it was quite clear that taking the lead from her "bigger" sister was the simplest route to take for the other twin.
From the age of 11, when they changed school, my daughters have been in separate classes. Since 16 separate schools and in all likelihood, from October in different countries!  They are both self assured and show self confidence far ahead of what I exhibited at that age.  On Monday they are going to Gran Canaria on holiday with friends.
So, whilst I couldn't really say I care that much about Tim Henman, it does irritate me no end that this research would suggest one of my daughters (and probably me as well as "carrier") has a genetic defect in possessing a "low self confidence" gene.
As I discussed in the Myth of the Addictive Personality, when you start attributing problems to genetic factors then you start taking responsibility for change away from the individual. I'm sure someone is already trying to develop a "self confidence" drug.  Whatever our genetic disposition towards any sort of behaviour,  the environmental factors have far the greatest impact.