Becoming Assertive
"What About Me, What Do I Want? Becoming Assertive"
Welcome to buyers of Barbara Small's great new book on assertiveness. I hope you find the book useful and can start putting some of her ideas into practice.
Likewise I hope you find my workbooks useful as well. I've written them in a format to help you make changes. Please let me know how you get on.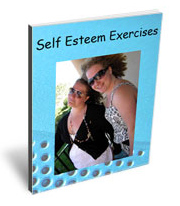 To get your free copies of "Self Esteem Exercises" and "Problem Solving Workbook" just fill your email address below.
So what do you get in Self Esteem Exercises
Its subtitled "Challenging Negative Thinking" and has many great benefits for you:-
A way to make you feel proud of being you

Let you start becoming aware of what you have, rather than what you have not
How to catch those negative thoughts and stop them taking root.

Two distinct ways to start dealing with those thoughts once you've caught them – how causing pain can be helpful!

How to use the flowers in your garden (or someone elses) to deal with your thoughts.

A free thought diary – as well as the one in the book I will send you a word document seperately which you can adapt to suit your needs.

9 examples of alternative challenges to help you dispute your negative thoughts.

How wearing a watch or necklace can improve your self esteem – but not the way you may think!

Why sufffering from the "tyranny of the shoulds" is bad for you and what to do about it.

How to avoid a sense of failure, even when you've done well

Why grey is great, but black or white need to be avoided.

Are you guilty of being a fortune teller, or trying to mind read? Lets look at the evidence.

Keep filters for your car or coffee making – why a mental filter could be holding you back

Ways to stop turning that molehill into a mountain

A label is an abstraction, not a fact. Find out what this means for you.

Are you the cause of all lifes problems? Really? This may make you think again.

Stop getting disqualified – learn how this one tip can change your perspective.
I'm writing further workbooks and I can keep you up to date with further free gifts and links to any useful articles on helping people improve their self esteem.
Problem Solving Workbook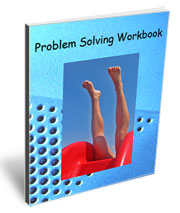 In fact I should be able to send you another free gift "Problem Solving Exercises" in the next week or so. I've just about finished updating this book, and Barb has persuaded me to add it as another bonus for purchasing her book.
So look out for that – but remember you can decide not to receive any further communication from me at any time.
Please let me know how you get on with my workbooks – also give me any suggestions for future topics. I've been blogging on self confidence and self esteem for nearly three years now, having worked as an Occupational Therapist in mental health for over twenty two years.
So to get your free copies of "Self Esteem Exercises" and "Problem Solving Workbook" just fill your email address below.
I want help you make the changes to live the life you want.
Best Wishes
David Rogers