I'm quite sceptical of anything suggesting a route to happiness. I have often suggested techniques that might help, such as expressing gratitude on what is good in your life.
"Ask yourself whether you are happy, and you cease to be so." J.S.Mill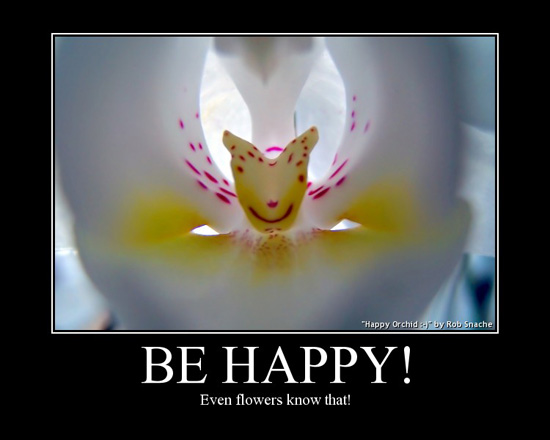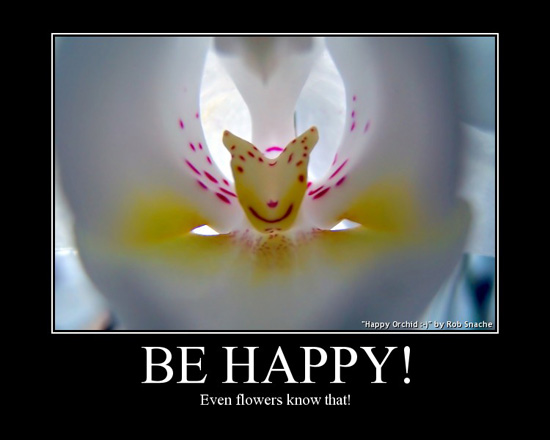 And last week I discussed in Lets Celebrate that happiness can be a result of the  good experiences we accumulate. Celebrating being a great opportunity for a happy experience.
Ten Steps to Happiness
In my post How to Find Happiness I touched on the 10 things you can do that will make you happier. This list came from research within  a BBC show on happiness:-
Plant something and nurture it
Count your blessings – at least five – at the end of each day
Take time to talk – have an hour-long conversation with a loved one each week
Phone a friend whom you have not spoken to for a while and arrange to meet up
Give yourself a treat every day and take the time to really enjoy it
Have a good laugh at least once a day
Get physical – exercise for half an hour three times a week
Smile at and/or say hello to a stranger at least once each day
Cut your TV viewing by half
Spread some kindness – do a good turn for someone every day
The Ultimate Guide to Health and Happiness
So  I believe there are things you can do to improve your likelihood of being happy.  But when someone produces a manual called "the ultimate guide to health and happiness" the old sceptic in me rises to the surface.
The introduction promises:-
"The Ultimate Guide to Health and Happiness offers an invaluable collection of advice, hints, tips and easy to follow exercises that will benefit anyone experiencing personal crises, relationship difficulties, suffering from a low self esteem or simply wishing to maintain good health and a positive attitude."
The author Jennifer Summers writes  well and is very readable. Whilst  a bit long at 155 pages, it is easy to navigate and use selectively if you wish.
Its very much a manual, making good use of the ebook format so you can print off work sheets and exercises as you go. Unfortunately many self help type books are still organized and printed in a format similar to novels. Consequently, they are read "like a novel" from start to finish with no stopping to put into practice what is being suggested.
This happiness toolkit offers a combination of over 60 principles and exercises that will allow you more insight into what you are feeling, why that is and what you can do to change it. Like my blog, it looks at positive thinking, expressing feelings and exercises to build self esteem such as praising yourself. Whilst you don't have to do any of the exercises if you don't want to, you are very much left feeling that to make the changes desired, you need to act!
The Eastern approach that underlines some of her ideas may not appeal to everyone. Having a Chapter entitled "Lower Your Expectations" may clash with the aspirational, acquisition driven lifestyle that most of us seem to live. Quotes of Taoist wisdom come as a welcome relief.
The middle section, where Jennifer gives an overview of yoga, tai chi and meditation, is not something I have neither expertise nor great interest. However I know people have found great benefit from meditation in particular, and I recognise its time I opened my mind to these techniques.
"My mind watches over my body, Whilst my body protects my mind, And my spirit engulfs us all"
Jennifer Summers
As I implied above, if this ebook was purely about happiness I wouldn't be so keen. But its more of a guide to improving the quality of your life (and hence your happiness) by breaking down and improving some of the component parts.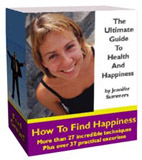 I purchased The Ultimate Guide to Health and Happiness about 3 years ago. Some exercises I have found very useful and have used in my therapy and coaching work, plus I do them myself.  There have been one or two I have "borrowed" when writing this blog!
Its hard to measure if I'm happier, but I feel its another "piece in the jigsaw". And if it hadn't been useful to me, I certainly wouldn't promote it.  Like most ebooks it has a 60 day guarantee, so if you don't find it any use you can get your money back (and keep the bonuses!!). Click here to visit the  sales page.
photo by Robert Snache on Flickr
* Please note, as I discuss in my about page and disclaimer, I get a commission from purchases made through the affiliate links on this page.