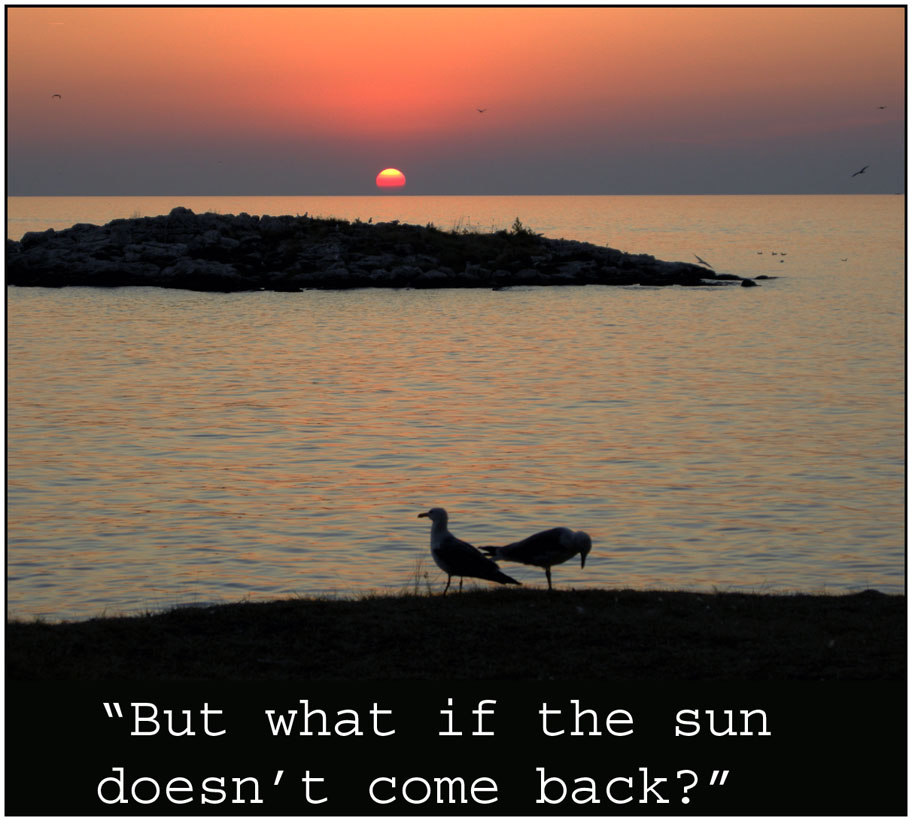 Some of you may have seen the above photograph before, as I used it to illustrate my post for Bob Clubb's series on Desiderata, a few months ago. My post was based on the line from the poem: But do not distress yourself with dark imaginings
I took "dark imaginings" to mean "stop worrying" and one interesting thing I discovered writing that post was a definition of worry:-
"To torment oneself with or suffer from disturbing thoughts" (dictionary.com)
Torment sounds altogether more serious than "worry" – a rather weak word to describe what can be totally destructive. Having covered ways of distracting from negative self talk – another way of describing worry – I wanted to round this off by emphasizing some points:-
1) Worrying is not the same as problem solving. When we worry our thoughts tend to churn stuff over and over – getting more entrenched and negative. As the post linked to shows, problem solving moves from defining a problem to a course of action.
2) Often worries are trivial and out of proportion. We can get in the habit of filtering out praise and only hearing criticism. Several people may congratulate you on a piece of work you have done, but you dwell and ruminate on one negative remark.
3) Worry can give our imagination license to run riot. We create "worst case scenarios" that fill our hearts with dread. Unfortunately we can be great at magnifying problems and minimizing what is working well, what is great about our life.
4) We worry about the future and future events – whilst none of us have the power to predict the future.
5) We worry about what other people think of us – yet none of us have the capacity to read others thoughts.
The techniques of distraction and challenging which I went through in the last two posts are important in tackling worry and building great self confidence. They do require practice and are ultimately about changing habits.
But don't forget to remind yourself what is good about your life. I predominantly use affirmations (and affirmation software) to remind myself about what I have to be thankful for, as much as what I am striving for (e.g. I use the family photograph on this page with the affirmation "I have a wonderful family and live in a fantastic house in a great location").
Get in the habit of looking at the world in a positive light – glass half full, not half empty. As I have said before, I'm no believer in any law of attraction – in the same way I don't believe in fairies. But in effect it works for many people because it nurtures and encourages a positive outlook – so I would never discourage anyone from using it helps in this way.
Finally, I come back to my photograph. Who knows what birds think! Who knows what will happen tomorrow – perhaps the sun won't come back! If it doesn't, we'll be really annoyed we wasted today worrying about what now can't happen….