I have done bits and pieces on assertiveness in the past, this post brings everything together to give an overview of this important skill – otherwise known as confident communication.  How to be assertive means
"expressing my rights and acknowledging others' rights. It doesn't guarantee I'll get what I want – but it does guarantee that I've expressed myself and, therefore, maintained my integrity. It's saying what I want/feel, voicing my opinion/saying no, being able to negotiate the best solution for all." (source unknown)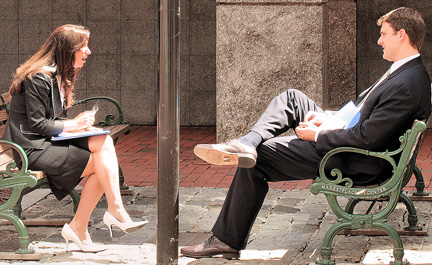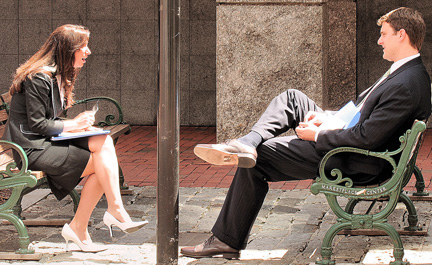 When we think of unassertive behaviour, we tend to automatically focus on passive or weak responses to the demands of others. But aggression is also non assertive, as is manipulative or sarcastic language and behaviour.
Passive Behaviour
I'm not OK…but you are Passive behaviour is acting in a way that does not meet our needs – saying "yes" to a request when we wish to say "no", or staying silent when we have a request to make ourselves. We strive to please others, but neglect our own needs. Passive behaviour is driven by passive thinking – "I mustn't rock the boat", "I'm not important", "nothing goes right for me".
Whilst outwardly submissive, indecisive and helpless, inside there may well be inner conflict, tension and stress as the inability to meet our own needs fuels feelings of frustration and anger. Examples of passive behaviour include:- Avoiding eye contact, fidgeting Speech is rambling Apologizing all the time Putting yourself down Agreeing to things you don't want to do or backing down Saying things like "it doesn't matter" "sorry to bother you"
Aggressive Behaviour
I'm OK… but you're not! Aggressive people can be surprised if anyone suggests that they should learn to be more assertive. Because, unlike passive people, they may actually be getting what they want. Getting what you want by being a bully may work in the short term, but longer term it leads to anger, fear and resentment in others.
We can all think of examples of people who use direct aggression as a way of communication. A bulldozing, "get out of my way", style that is intolerant of others opinions – or just doesn't listen – that leads the recipient to feel put-down, a loser (unless they respond aggressively themselves!). Verbal aggression as a communication style ultimately shows no respect or attempt at empathy for the other person.
Arrogant, over-bearing, opinionated – basically acting in a way that meets their needs only by ignoring (or violating) another persons. If you learn to be aggressive it can give the appearance of self confidence. This may be real, but it can also mask insecurities that you avoid facing by erecting a vocal barrier. Some examples of direct aggression are: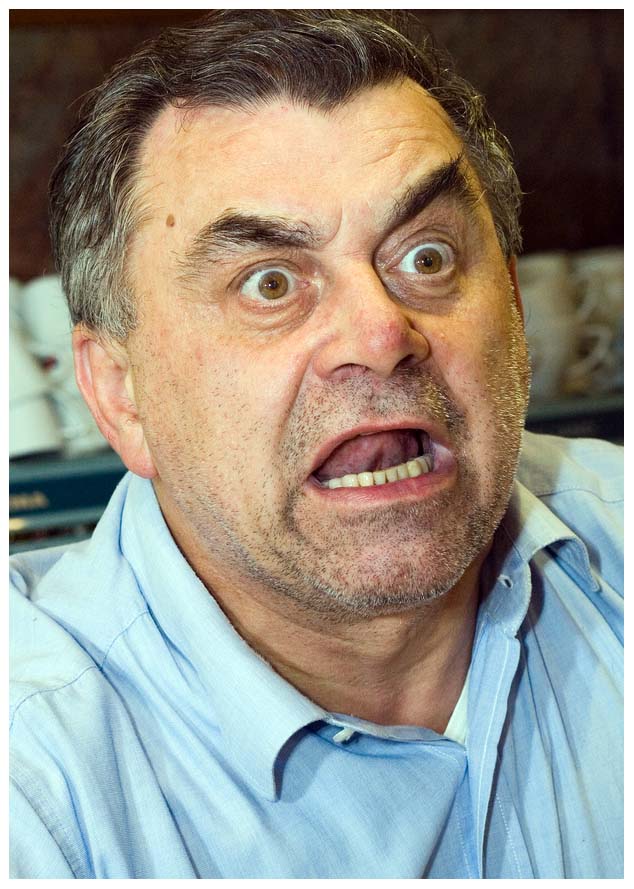 Stating opinions as facts Shouting, finger wagging Interrupting Threatening and blaming Giving orders Putting others down Making assumptions Its important to remember we're looking at communication behaviours, not emotions. You can still get angry, whatever style you use – including assertiveness!
Indirect aggression
Manipulative behaviour is perhaps a better label than indirect aggression as its hard to perceive this as aggression – this isn't hurting is it? Well, you are manipulating other people's emotions to get what you want. You make them feel guilty, so that the only way of relieving that guilt is to give in to your request.
Sarcasm, deception, insinuating, ambiguity are all tools of indirect aggression. Using the example of requesting someone to work a shift and being declined, a manipulative response would then be:- "You would do it if you cared about me" or "Don't worry, I didn't really want to go to the concert anyway" Like direct aggression, indirect will meet needs in the short term by getting what we want. But long term it creates anger, resentment and frustration in others.
How to be assertive
I'm OK … and you're OK Being assertive is about being able to clearly state what you think and how you feel.  You stand up for your beliefs and make your own decisions. You acknowledge other peoples point of view, even if you don't agree with it. An assertive person looks for ways to solve problems or challenges, giving praise or constructive criticism where needed. Body language is relaxed, but not cowed. Voice is clear, steady and firm.
How to be assertive is all about having self confidence. You can approach situations positively whilst listening to, and understanding, someone elses point of view. Its about respect for yourself, and others.
I have posted a Bill of Rights which you may want to revisit as is another way of summarizing what being assertive means.  Here are some examples:- I have the right to: respect myself to have my own opinions and values and share them with others to be listened to express my feelings ask for what I want (accepting I may not always get it)
Say No
Its one thing knowing what assertiveness is, another to actually be assertive.  Like many aspects of change, initially identifying a problem and working out after the event how you would like to have spoken can be useful. Practice saying out loud the type of assertive responses you want to make. The more confident you become with your rehearsed responses, the easier it becomes to start putting them into practice. I gave several examples of how to say no on an earlier post. A "simple no" is can be more aggressive than assertive (depending on how it is said). The best ones to practice are a "reasoned no", "raincheck no" and in particular "broken record".
Express Feelings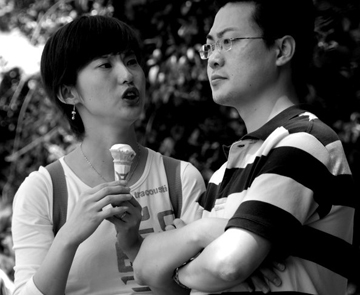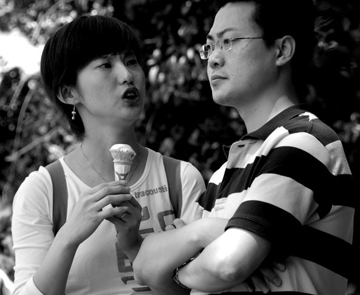 A useful way to express feelings is to use the following structure:- "I feel …." "I feel …. when you ….." "I feel …. when you …. because …." For example "I feel upset when you shout at me" or "I feel angry when  you keep leaving me that to do because its not my job" What's important is not to either take responsibility for others emotions or blame them as a person – in the above examples the link is with particular behaviour ("shout at me") and appearance ("looking tired") . If you had said "you've made me upset" or "you make me feel guilty" then you are holding them responsible for how you feel – which is not the idea!
As with saying no, its best to avoid including apologies. Again, you are simply saying how you feel. If you get in the habit of saying how you feel there and then, it avoids feelings "bottling up". The danger of "bottling up" is that when you do express yourself, built up frustration and anger from previous occasions will come tumbling out.
Body Language
Don't forget, a large percentage of any communication (over 70%) is transmitted by body language and pitch of voice. Revisit how to look confident for tips on posture. Practice your assertive messages in front of a mirror, or with a friend. Use a video camera to see how you look – it could be a real eye opener. I work with someone who comes out with very appropriate language. Unfortunately her body language and tone of voice makes her messages come across as quite aggressive. I need to have a word with her about how to be assertive! On Twitter? If you enjoyed this post, click here to tweet this post! (I'm sure your followers will find it useful it as well). Thank you